Simply visit www.getkuna.com/app on an Apple or Android device, and you will automatically be redirected to the App Store or Google Play Store to download the Kuna mobile app. When you open the app for the first time, tap the Get Started button and enter your information.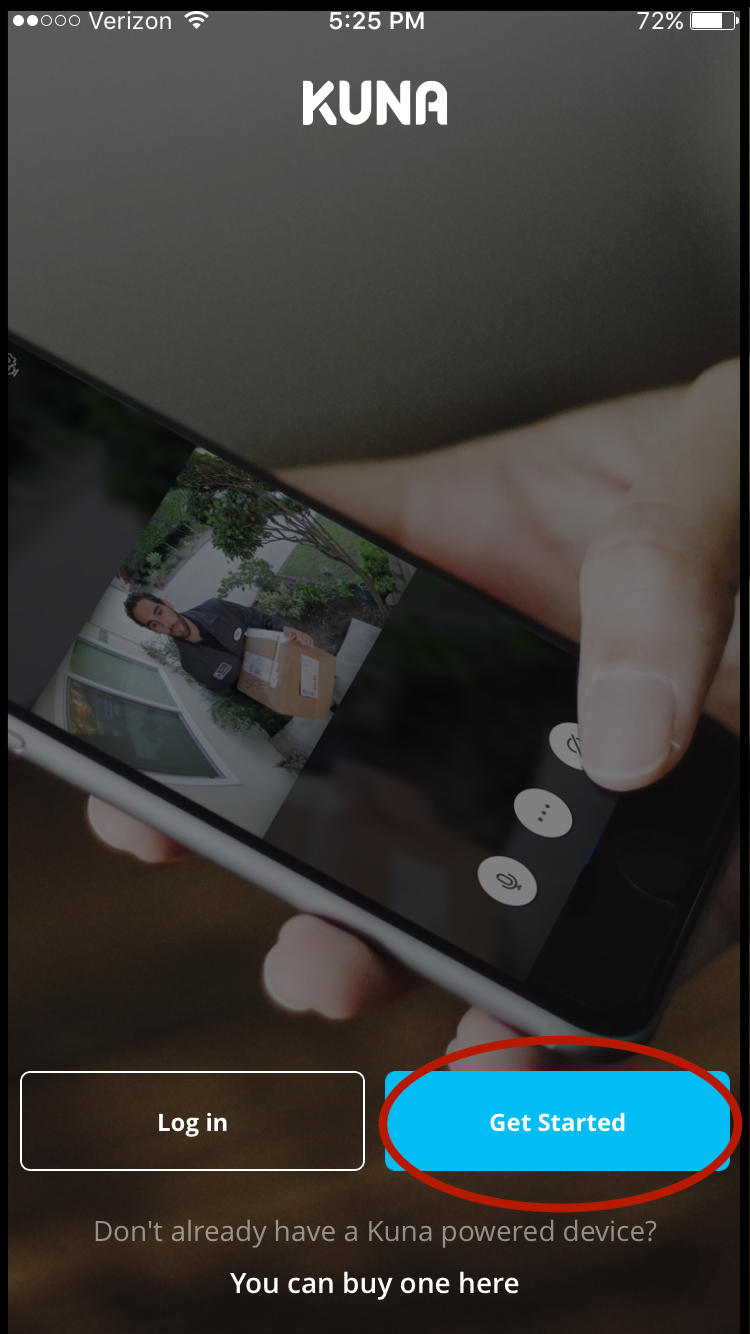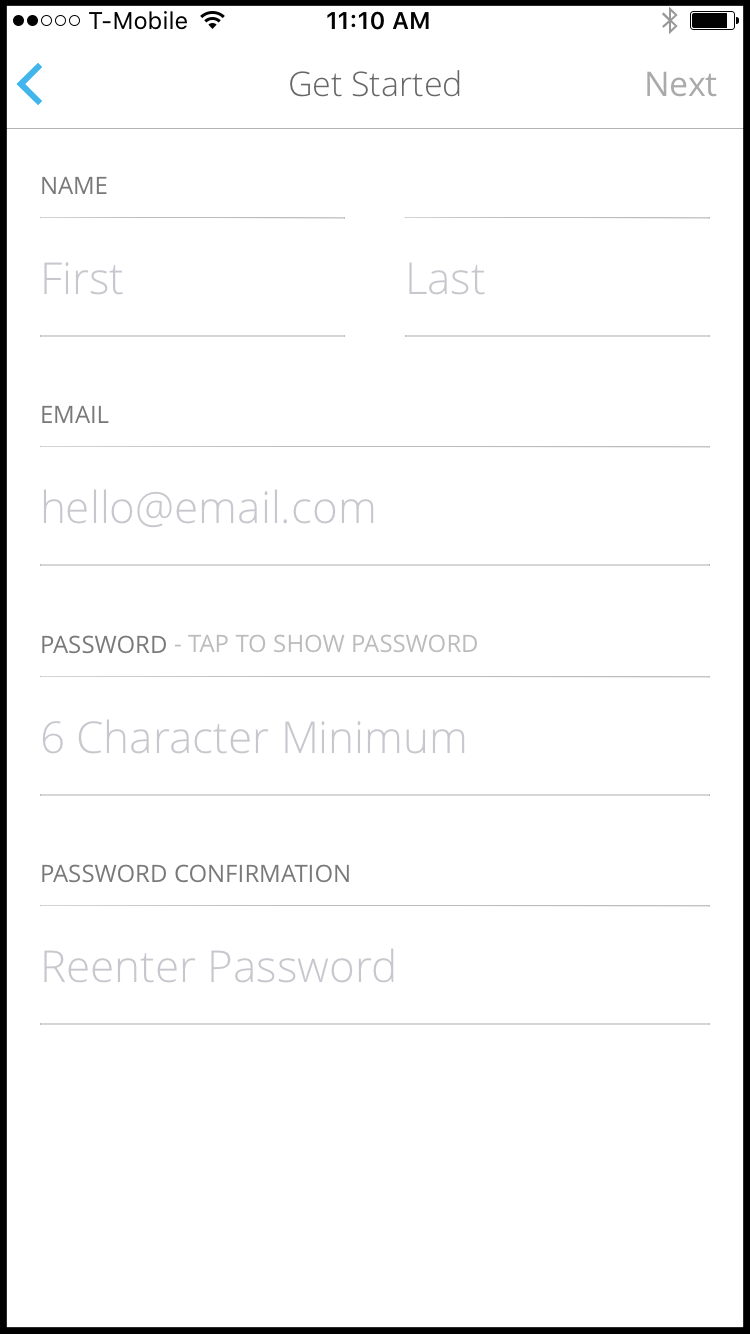 Once you have a Kuna App Account, you're ready to start connecting your cameras. Click here for more information on how to get started with your new devices!
If you have an older version of the mobile app, click here to view the appropriate article.